STEP 4
Print Settings in Photoshop When Using Roll Paper

Setting up the Epson Print Settings Window
The first setting you will set is the
SIZE
of your paper.
You will click on the third drop-down menu from the top of the
EPSON PRINT SETTINGS WINDOW - PAPER SIZE.
When you click that drop-down box it will look like the image above.
For Roll Paper you always need create a CUSTOM SIZE for your paper.
You will move your cursor in the PAPER SIZE drop-down menu to MANAGE CUSTOM SIZES.
Like in the image below.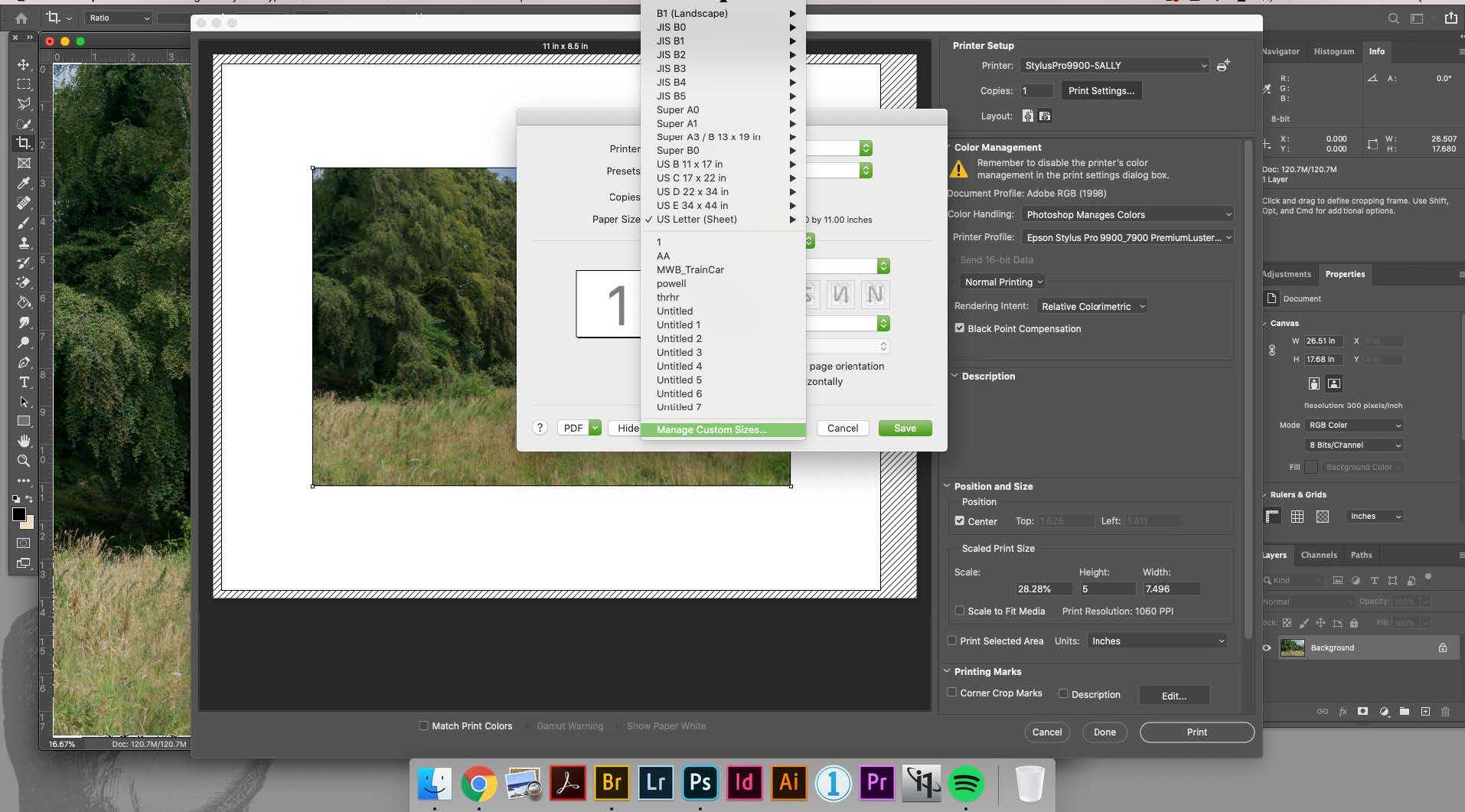 NEXT PAGE

PREVIVOUS PAGE
INDEX PAGE